Most of our PDC students for the last 2 years have attended both the PDC and the ATC. We are doing that again this year. We are also running a "Peasant" PDC which is a less expensive option for a PDC.
Peasant PDC: May 22 - June 21, 2018
Homesteaders PDC: June 23 - July 7, 2018
ATC Appropriate Technology Course (this course): July 9 - July 20, 2018
UPDATE! We videoed all of the permaculture design course and the appropriate technology course. All 177 hours of video is now available HERE!
We are still arguing about what projects we will do during the ATC! Do you have suggestions, comments or questions? Join us in the thread and let us know what you think.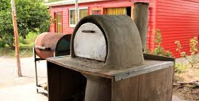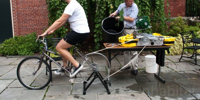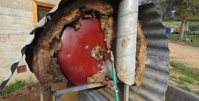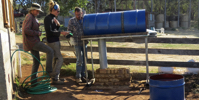 Following the Permaculture Design Course, the Appropriate Technology course, led by Chris McClellan, takes the permaculture principles to the next level by applying some crafty science and engineering to basic life essentials like hot water and water catchment. With this course, you'll cover a wide range of topics and get real life experience building the systems you'll need to live comfortably and sustainably
The location
Missoula, Montana
The cost
Early Bird Pricing (until March 15th)
PDC only $1,150
ATC only $1,150
Both ATC and PDC $1,850
After the Early Bird Special is complete the regular prices kick in if there are any spots left.
PDC only $1,450
ATC only $1,450
Both ATC and PDC $2,450
Information on work trade here.