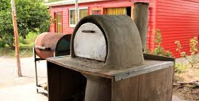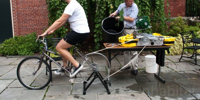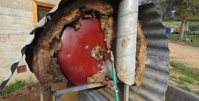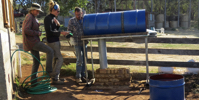 Following the Permaculture Design Course, the Appropriate Technology course, led by Tim Barker, takes the permaculture principles to the next level by applying some crafty science and engineering to basic life essentials like hot water and water catchment. With this course, you'll cover a wide range of topics and get real life experience building the systems you'll need to live comfortably and sustainably
The location
Missoula, Montana
The cost
$1400
The PDC and ATC Combo
$3050
The ATC
1. Solar - (passive, heating, cookers, ovens, dryers. Panels, charging, storage, lighting, mobile powered units).
2. Heating Temperate shelters - rocket stoves ( dimensions, materials, uses (hotwater, oven, cooking, mass heating). wood stoves, solar, thermal mass, insulation, floors, composting. Thermal mass greenhouses
3. Cooling Tropical shelters - shade, wind, ground cooling ducts, orientation, thermal mass, roofs
4. Water - filtering, purity, potibility, design, pumps, swales, ponds, air wells, drilled wells, collection systems, storage, IBC's, Grey water (recycling, uses, low cost methods, legal, productive uses)
5. Sustainability - energy audits, home, farm, food security - measurement
6. BioChar - production and use
7. Compost Toilets - Types, designs, Humanure, urine, safety, regulation, reality.
The instructors
A great group of experienced instructors. Learn more.
The site
Lots of really cool Appropriate technology and natural buildings. Learn more.
The accommodations
While tent camping is included, you can pay a bit more to stay in one of the cool buildings. Learn more.
The food
Oh god! Did I mention the food. Wow! Learn more.
The people
You will probably learn a huge amount from other participants just as they will from you. Many friendships last long after the PDC is finished.
Questions
Questions about this course and the atc can be asked in this thread on permies.com