May 28th - June 10th, 2017 in Missoula, Montana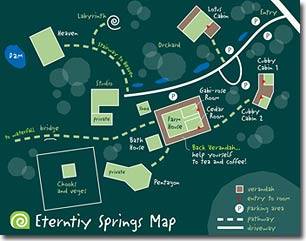 Source: permaculturenews.org
The aim of this PDC is to teach you the Permaculture process of design with a homesteading flavor. Once you have a deep and fundamental understanding of the design process, you can design for any situations: urban or large acreage, dry or humid climate, tropical or cold, etc.
The homesteading flavor comes from the opportunity to learn about really cool appropriate technology and homesteading infrastructure, and techniques used on site: rocket mass heaters, solar ovens, natural buildings, hugelkultur, and much more.
The location
Missoula, Montana
The cost
$820 until the end of January
$1100 until the end of March
$1400 afterwards
The PDC and ATC Combo
$1400 until the end of January
$1950 until the end of March
$2400 afterwards
The PDC
A well run PDC can be a life changing event. For many people it can be the most intense learning experience of their lives and also great fun to boot.
You will be surrounded by like minded people and together you will not only learn the framework to survive in a rapidly changing world but to thrive . You will also develop the skills to heal damaged landscapes while providing for your own needs.
In this course you are designing from the get go. Every new piece of information every new concept is delivered in sequence so that it is immediately relevant and applicable. Your design unfolds in step with the days subjects . This helps the learning to really take root in your mind.
Learn how make really good effective decisions. We incorporate a lot of Allan Savory's Holistic management decision making process. We can't emphasise how important this is if you want to make effective long lasting change in your life.
While there will be hands on skills taught, the emphasis is really on the design. To learn more about specific skills, students are encouraged to also take the Appropriate Technology Course that immediately follows the PDC.
The instructors
A great group of experienced instructors. Learn more.
The schedule
Lots of fireside chats and bonus evening presentations. Thats almost worth the admission price there. Learn more.
The site
Lots of really cool Appropriate technology and natural buildings. Learn more.
The accommodations
While tent camping is included, you can pay a bit more to stay in one of the cool buildings. Learn more.
The food
Oh god! Did I mention the organic or beyond food? Wow! Learn more.
The people
You will probably learn a huge amount from other participants just as they will from you. Many friendships last long after the PDC is finished.
Questions
Questions about this course and the atc can be asked in this thread on permies.com