Permaculture Design Course (PDC) Overview
UPDATE! We videoed all of the permaculture design course and the appropriate technology course. All 177 hours of video is now available HERE!

While this web page will be out of date for a few more weeks, we are selling super earlybird ticket for the 2018 PDC.



Sunday, May 28th through Saturday June 10th, 2017 near Missoula, Montana
This PDC will have a strong focus on DESIGN. Students attending this PDC will probably walk away with four times more experience with designing than students attending other PDCs. Most PDCs give equal time to urban, homestead and broadacre designs. This PDC will cover all three, but urban and broadacre design will be minimized so a stronger focus can be put on homesteading.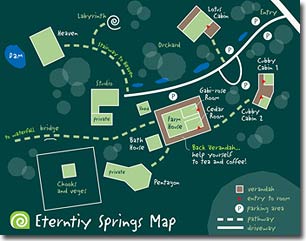 Permaculture and Holistic Management map (source)
The cost: $1850
Note that the workshop was full, but we found a way to allow six more students at a higher price.
The PDC and ATC Combo
The Permaculture Design Course will be immediately followed by the Appropriate Technology course. Most of the PDC students also attend the ATC. The price to attend both is $3050
Purchase tickets below.


Our Permaculture Design Course
A well run PDC can be a life changing event. For many people it can be the most intense learning experience of their lives, and great fun to boot.
You will be surrounded by like-minded people, and together you will not only learn the framework to survive in a rapidly changing world, but to thrive. You will also develop the skills to heal damaged landscapes while providing for your own needs.
In this course you are designing from the get go. Every new piece of information, every new concept, is delivered in sequence so that it is immediately relevant and applicable. Your design unfolds in step with the days subjects. This helps the learning to really take root in your mind.
Learn how to make really good effective decisions. We incorporate a lot of Allan Savory's Holistic management decision making process. We can't emphasise how important this is if you want to make effective long-lasting change in your life.
Immediately after the PDC, most students will be attending the Appropriate Technology Course (June 12th - 23rd, 2017).
Questions
Questions about this course and the atc can be asked in this thread on permies.com