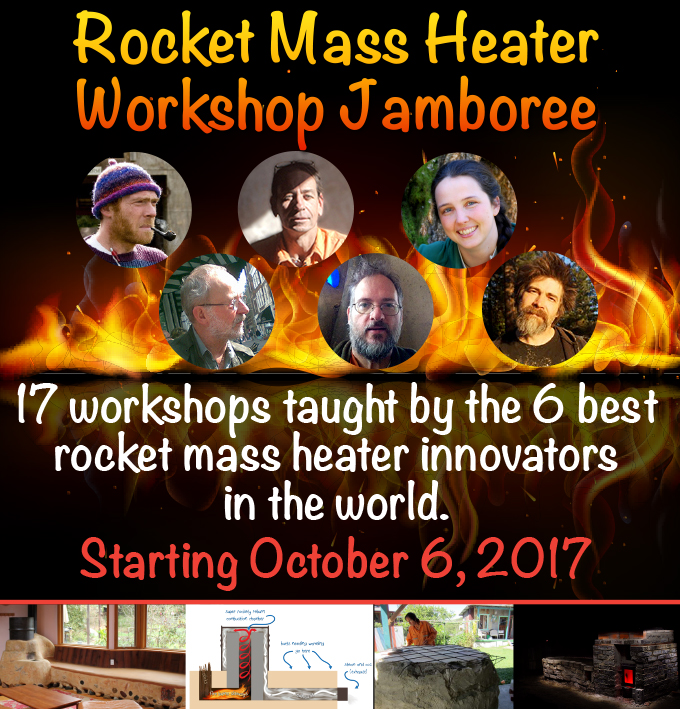 We wanted to create an event that would be worthy of an airplane ticket. Even worth an airplane ticket from overseas. Come for two days, or come for seven days, or come for the full 12 days.
The 2017 Rocket Mass Heater Workshop Jamboree will be held near Missoula, Montana and is composed of three parts:
Workshop Jamboree Part I - October 6-8, 2017 (Friday evening through Sunday) A weekend of simultaneous workshops where the innovators will teach different aspects of rocket mass heater application. There will be at least 4 projects happening at a time, and students can wander around between projects.
Workshop Jamboree Part II - October 9-13, 2017 (Monday through Friday) This will be a 5-day extravaganza of RMH innovation. Our 7 innovators will each be working on their pet projects.
Workshop Jamboree Part III - October 14-17, 2017 (Saturday through Tuesday) A 4-day collection of workshops.