cast iron cookware in a nutshell: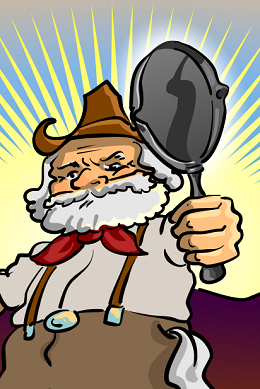 1) use a good cast iron skillet with a glassy-smooth cooking surface (Griswold or Wagner). The new cast iron with the rough cooking surface is gonna be frustrating (Lodge Logic).
2) keep it dry!
Using water short term (minutes, not hours) has its uses. When the time comes to put the cast iron cookware away, give it a few seconds on a hot stove, just to make sure all the water is out.
3) use a little oil or grease
4) a little smoke is a good thing
5) too much heat on an empty cast iron skillet can ruin the surface or even crack the skillet
6) clean cast iron immediately after each use leaving a very thin layer of oil/grease
7) avoid soap!
There is a myth about how you should never use soap on cast iron. Details on that below. The reality is that you can use soap on cast iron, but it is better if you didn't.
8) use a stainless steel spatula with a perfectly flat edge and rounded corners.
9) seasoning cast iron is nice, but you probably don't need to worry about it.