A rocket mass heater is:
cheap to run. About a tenth the cost of natural gas, electric or conventional wood heat.
clean. They emit about a hundredth of the smoke of a conventional wood stove.
good for the environment. Less than 2% of CO2 emissions of natural gas or electric heat. Can reduce your carbon footprint as much as parking 7 cars.
sustainable. It uses a renewable fuel which is easy to find and store.
cheap to build. About $200 to $600.
quick to build. Often built in a weekend
luxuriant. Like the luxury of a heated floor but without all that standing.
the front cover of Better Wood Heat 4-Movie set box: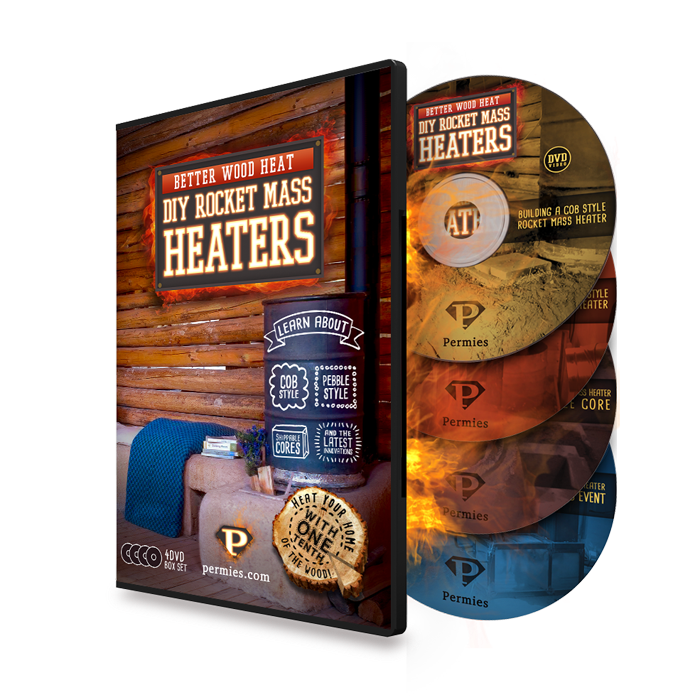 the back cover of Better Wood Heat 4-Movie set box: